360° Motion Tracking Puck Track motion and distance in 360-degrees.
Imagine being able to track movement all around the room - in 360 degrees. Now you can! The 360° Motion Puck uses an array of highly sophisticated infrared laser motion and distance sensors to check for motion all around the unit. Lights on the top of the Puck indicate what direction motion was detected and help visualize the distance of any objects that enter the zone of influence. If the object or entity is moving, each sensor will pick up the direction of travel. Audio queues help alert you to a presence in case you were not in the room to see the indicators.
Features
360° motion and object detection
Lighted top to track direction and distance
Audio alerts that change to indicate distance
Sensitivity/Distance adjustment
Rechargeable battery via USB

This is not your typical motion sensor. Standard motion sensors use simple PIR motion triggers that just tell you when motion has been detected anywhere in the field. All it knows is if change was detected - a simple yes or no. This unit is a huge step forward in that it detects precise motion, objections in the area, direction and distance in 360 degrees using 8 highly sensitive distance sensors. These sensors use infrared (IR) lasers to project and calculate accurate and quick responses. This provides much greater accuracy and measurement well beyond a typical PIR motion sensor.
What happens when motion occurs?
The lighted ring on the top of the Puck will illuminate red in a direction. The intensity of this light will get stronger as the object moves closer. As an object moves around the area you will see the Puck tracking the direction. An audible tone can also be heard while motion is detected which also changes intensity based on distance. Once the entity has left the zone a 'tracking' light will illuminate white in the appropriate direction and will remain for one minute. This is to help indicate where motion was detected in the event you were not in the room and need time to check the unit. After this period, the lighted ring will clear and go back to normal scanning mode until the next motion event is detected.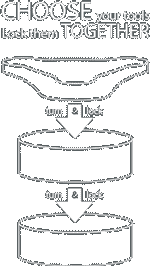 It's not just a motion sensor.
This 360 Motion Puck can be used on its own or locked into other 360 Puck modules. Together these modules become a central investigation system to capture quality evidence without missing a thing. They attach together using a simple snap-and-turn lock. You can stack as many modules as you like. Each light has a metal tripod mount at the bottom so you can put the entire rig or just a single unit wherever you need it.

This 360 Motion Puck was specifically made for ghost hunting and paranormal investigations to ensure full coverage of an area. We, at GhostStop, have been investigating for a long time and have built this system with our experience in mind. We wanted something easy to use and central to the investigation that has the ability to capture the entire area. The 360 Puck was born.

This unit uses a rechargeable battery which can also be plugged in via USB for extended use and charging at the same time. There is an on/off switch which doubles as the sensitivity adjustment knob and a metal tripod mount for securely setting on any standard tripod.
Connects with all 360 Puck Modules
> see all modules and packages
> watch VIDEO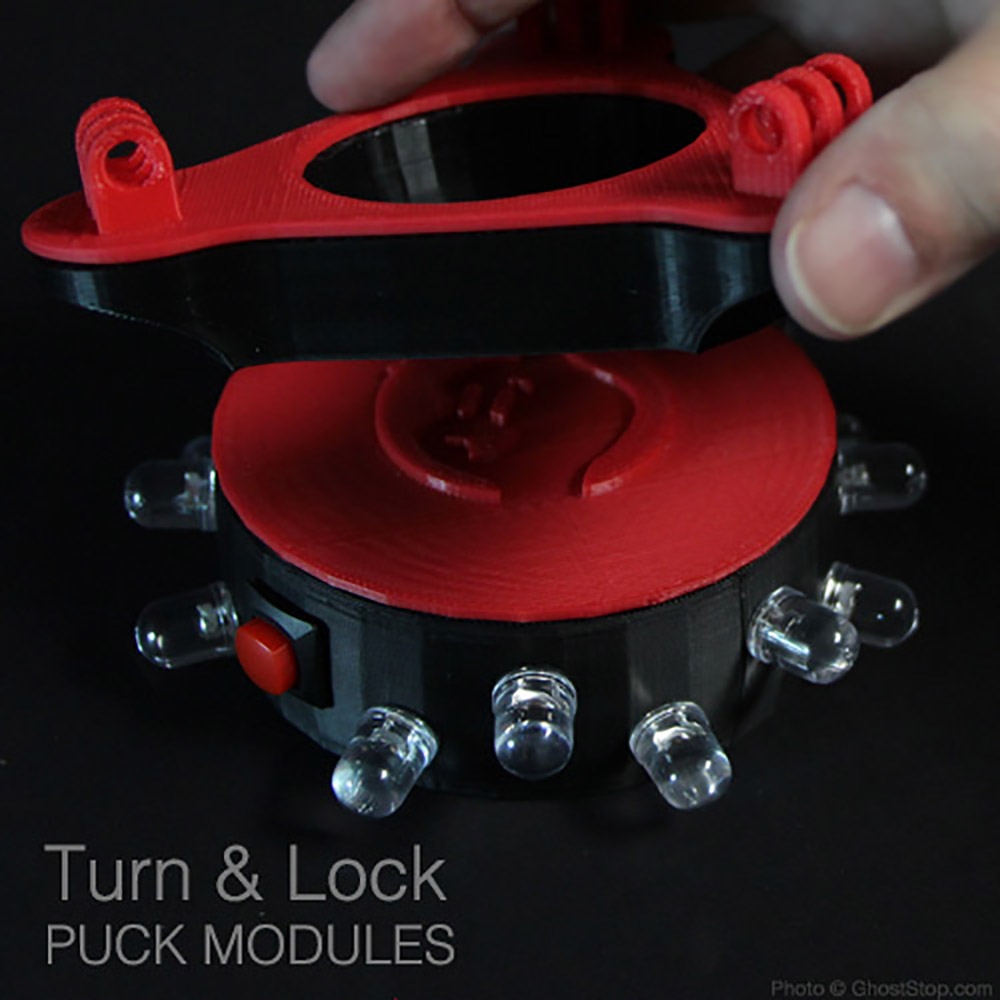 Puck Module Features
360° form factor for full room coverage
Interlocking system for changing components
Plug-in power using AC or USB battery pack for portability
Sturdy, metal tripod mount
Made with super lightweight, strong and biodegradable PLA material
Designed and built right here at GhostStop

MADE IN THE USA from domestic and imported material.


*NOTE: Parts of this product are 3D printed right here at GhostStop. Each one is made with great care by hand. As such, each one may have unique elements in the texture that could appear to be small defects. These unique elements do not affect the function of the product. Though we do our best to keep them as uniform as possible, each one will be unique in some small way since they are each printed and hand-built for quality. Thanks for your understanding in that.